Nodens Pharmacy Scheduler
Noden provides an All in One application providing an easy-to-use pharmacy application that will help you with scheduling vaccine appointments, performing quality patient services, and managing your inventory.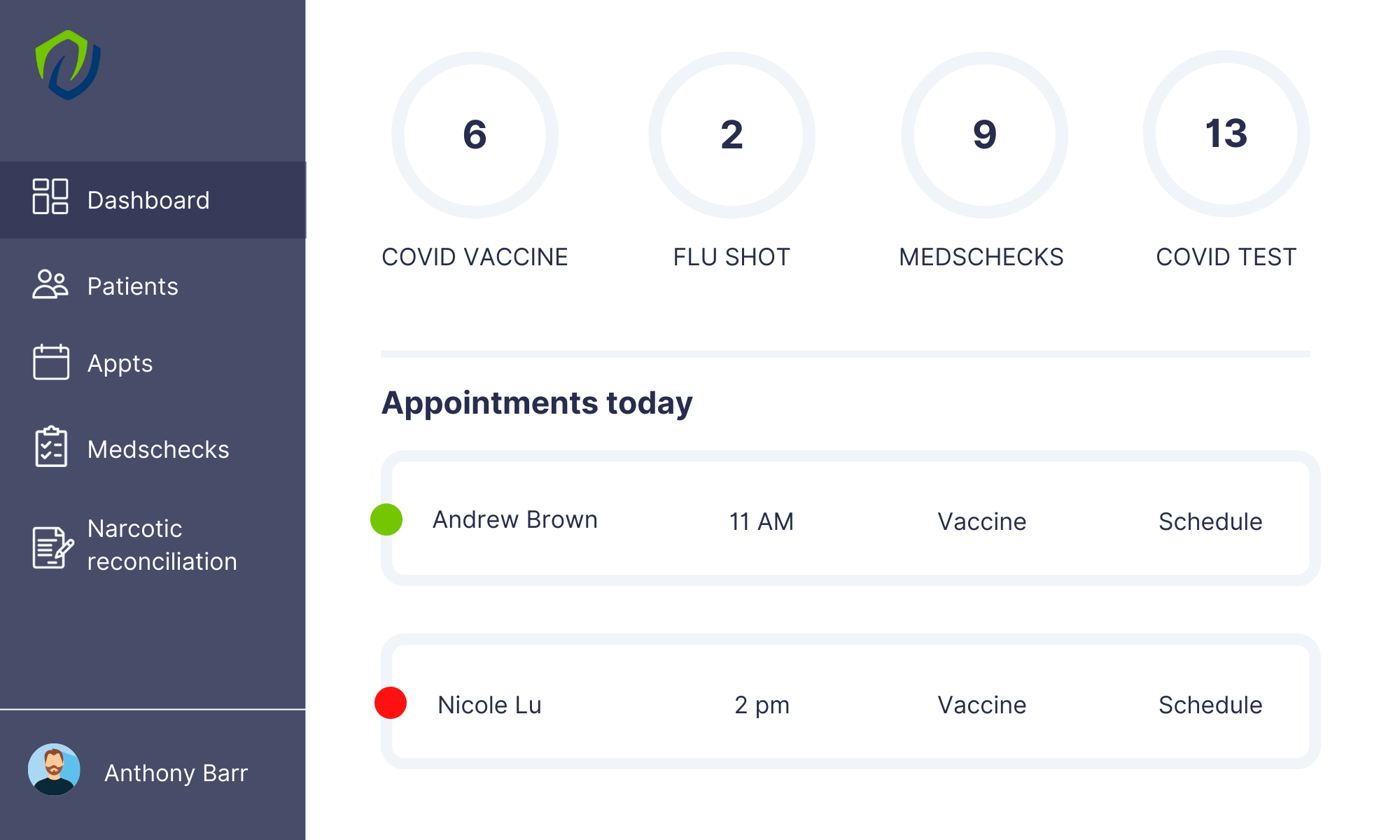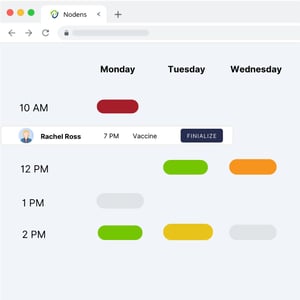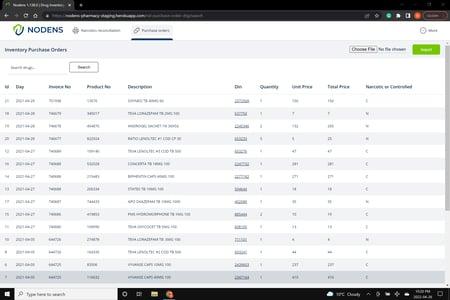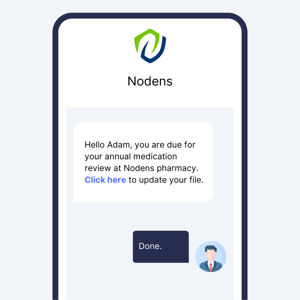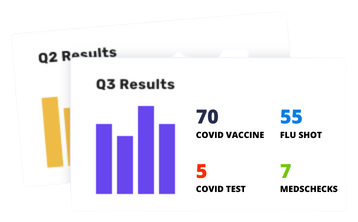 BIG PICTURE
Pharmacy scheduler for all your pharmacy needs
- Vaccines scheduling, save valuable time and serve more patients with single click billing of publically funded vaccines
- Virtual medication reviews for your patient's convenience
- Bonus Narcotic reconciliation module to organize your narcotic counts and manage your inventory
POWERFUL FEATURES
Your Modern Pharmacy Partner
For Business
Nodens improves business engagement and profitability in pharmacy.
Enables pharmacists to perform more clinical and professional services
Provides reliable solutions that deliver healthier business results
Perform services at a scale
For Pharmacists
Centered around the needs of Canadian pharmacists
Developed to give pharmacists a faster, more intuitive, and easier to use platform.
Designed to decrease chances of dispensing errors through multi level check of Rx
For patients
Advocating Patient Care and Loyalty
Enhancing the role of the pharmacist, as an integral healthcare provider within the community
Providing a patient-centric design and an integrated patient app
Fast Improvement Platform
Regular updates to fulfill your needs based on customer feedback
Cloud-based pharmacy application
You can use it anywhere from any device.
Intelligent optimizations
Tailored easily to your workflow, to help you provide better patient care
Intuitive design
User-friendly platform to help your patient's schedule appointments easily and help you perform more tasks in less time
TESTIMONIALS
What our customers say
The team at Nodens is knowledgeable, attentive, and responsive, they will go the extra mile to find solutions to make your workflow easier
Nodens provides a wide range of services that enables us to free more time to spend with our patient performing clinical services
Nodens tool has differentiated us from the competition with this affordable easy to use platform, patients were able to communicate easier with the pharmacy
SITUATION
Every year during the Flu season, time in the pharmacy becomes so valuable as there are not enough working hours to finish all the tasks required, and all the documentation and reporting, between the increased workload and vaccine administration, there is no time for everything.
SOLUTION
Nodens health help reduces the time needed for every vaccine administrated as Nodens health gets the patient consent form electronically and will automatically bill publically funded vaccines once the pharmacist administers the dose
IMPACT
Hours of time are saved every day, patients will get the vaccine in less time which will improve patient satisfaction and pharmacy teams will have less stress with billing and putting multiple intervention and billing codes
SITUATION
Pharmacy Narcotic counts have been always one of the required tasks that takes a lot of time, effort, and thinking. Investigating a missed or miscounted drug is not fun. running lots of reports and lots of documentation and paperwork to report any discrepancy in your Narcotic inventory
SOLUTION
Nodens Narcotic reconciliation is the easiest way to perform a regular efficient Narcotic counts, Nodens calculates the amount you should have on hand based on your last count and dispensing history, if there is any discrepancy, Nodens will provide you a list of possible reasons that might lead to this discrepancy and if you wish to report the discrepancy to Health Canada you can do this with just 1 click
IMPACT
Narcotic counts became much easier and more organized, all documentation is online without having a ton of paperwork. Making a full narcotic count within 1 month became much less time consuming, it takes only a few minutes every week to finish the full count
Only pay for what you used.
Usage-based pricing calculated at the end of the month based on the number of appointments scheduled that month for each module type.
Module Type
Immunization
(Flu/COVID Vaccine, Injections)
0.3$ per appointment
Medication Review
Currently available in ON
2$ per appointment
# OF APPOINTMENTS PER MONTH
(Drag the sliders to see estimated Monthly Fees for your pharmacy!)
What benefit will I get with Nodens Health?
Nodens platform is the most affordable, user-friendly platform that will enable your patients to schedule appointments for their vaccines and professional services and will also help maintain a proper narcotic inventory
What modules are currently available to try?
Now pharmacies can register for the pharmacy scheduler and narcotic reconciliation module along with the patient services module which will enable your patients to communicate better with the pharmacy
What is the pricing of the different modules?
Nodens health provides you with an easy pricing module, charging you only based on the usage, with only 30 cents per appointment taken via Nodens, with No long-term contracts or penalties you are sure that you will only pay for the service you use
Is there a free trial period?
Yes, you can try Nodens Health modules Free of charge for 1 month you can cancel at any time with no penalties or fees.
WE CAN HELP
We can give you back your time and optimize your productivity
Your pain? We understand. This is why we do what we do, and can provide you with an experience like no other.
Ready to improve your work flow?